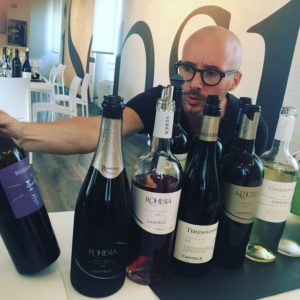 We were enjoying the continuous platters of local specialties arriving at our table when a hip, bespectacled guy came up, turned a chair around backward, and sat down. Umberto Cantele is not just an owner of Cantele Wines, he is the grandson of the founders, the son of the top winemaker, and the sophisticated, edgy force that has brought Cantele into the new millennium.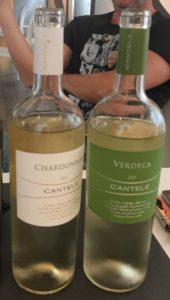 The Cantele brand of today is barely recognizable from his grandfather's winery. His grandfather began as a farmer, growing grapes to make wine for his own use. Later, he began to sell grapes to famous winemakers in the north. For years, the Cantele brand produced what's known as table wine, simple and drinkable.
By the time Umberto's father's began to run the company, the Cantele grapes were so in demand in the north that the family decided to make its own commercial wine.
In Umberto's current reign he has added a modern tasting room and created a restaurant, iSensi, that is also used for wine pairings. When we were visiting there was a table of Swedes who were living it up with a banquet of food and plenty of wine. After their meal, they purchased a pallet of Cantele to ship home to Sweden.
Umberto's generation is doing well, and the wines have begun to real acclaim. Cantele's Brut Rose, Rohesia, was my favorite Rosato in Puglia. Teresamanara, named in honor of his grandmother, is the standout Cantele wine. Coming from Northern Italy in 1950, she used to go out of the house unaccompanied by her husband, but this was not yet accepted in the more conservative South. Her husband's friends told him that he needed to control her, that she shouldn't be outside without him.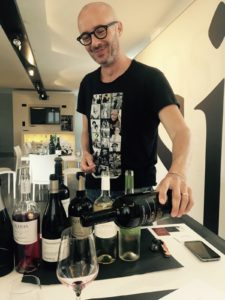 But instead of staying inside, she convinced her husband to hire only women to pick their grapes. At the time, women were often used for this purpose in other regions, because their smaller hands were more gentle on the vines. But this was unheard of in Puglia. Signore Cantele took her advice and was the first winemaker in Puglia to use women in the fields, thereby providing many of them with a way to support their families post-war. Teresa Manara was, in short, revolutionary.
The family is deservedly proud of her contributions and the wine made in her honor is strong yet delicate. One of the best things about Italians is their close familial bonds, which is clear at Cantele. You can feel it in the way Umberto describes his grandparents, his father, and now his children's future in the family business.