Wine Enthusiast Magazine, January 2023
Two thousand years ago, vines flourished around Rome, then the world's largest city. These vines meant wine production and consumption during a time when Roman wine was considered the best in the world. In a sense, the Roman Empire was Italy's first and most important wine region.
Centuries later, Rome and the Lazio region encompassing it were better known for mass-producing low-quality table wine. A territory replete with all the natural resources for high-quality wine—volcanic hills, fertile and well-drained land, abundant sunshine, and proximity to the Tyrrhenian Sea, not to mention a storied winemaking past—fell short of living up to its wine-producing potential.
But that is all changing. Lazio winemakers are raising their wines' prestige to that of the once sought-after wines of ancient Rome by reclaiming their mastery of native grapes and innovative practices. Rediscovering indigenous varieties is happening not only in Lazio but all over Italy. There is much to discover in a country with over 2000 grape varieties. Still, three little-known indigenous grapes are taking center stage in the rapidly improving Roman wine market: Bellone, Nero Buono, and Cesanese.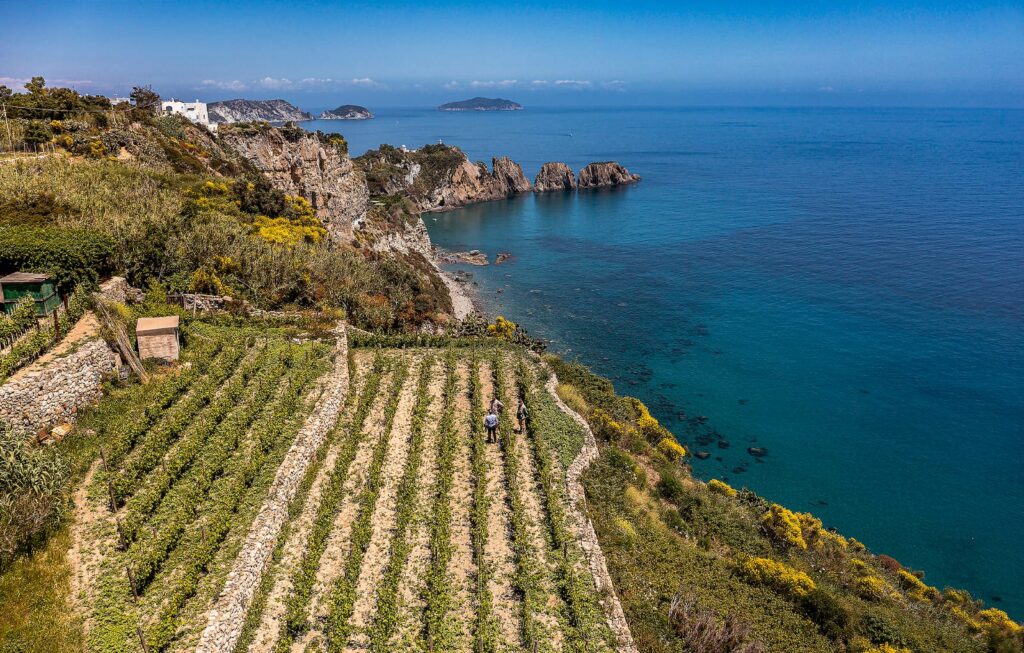 Bellone: A Grape as Good as Bread, according to Pliny the Elder.
"We are really into Roman history," declared Giovanna Trisorio of Cincinnato Winery, located about 60 km south of Rome. The winery's name derives from Lucius Quinctius Cincinnatus, a 400 BC Roman senator who retired and settled in Cori.
As part of the Eternal City's wine renaissance, Cincinnato has partnered with the Colosseum Archeological Park (ParCo) to create a vine-growing project on the grounds of a former noble villa on Palatine Hill, Vigna Barberini. There they planted Bellone, a white grape variety that Roman historian Pliny the Elder referred to as "Uva Pantastica" or "pane d'uva," meaning a grape as good as bread (or a grape that goes well with bread, depending on whom you ask).
Giovanna shared, "Cincinnato was a Roman senator, and Bellone was a Roman grape, so it made sense for us to work on this project. Our idea is to come full circle with the past, to replant Bellone where it started and bring back viticulture to the center of Rome."
Bellone is one of the few European varieties not growing on American rootstock since the root-destroying disease phylloxera blanketed Europe. Along the coast, Bellone grew in sandy soil and avoided the ravages of the disease.
Another regional winery, Casale del Giglio, pays homage to Bellone's genealogy with the name of one of its wines—Radix—Latin for root—which they grow in vineyards on the Roman coast.
"Our Bellone in Anzio is a seaside Bellone. You can almost feel the saltiness; it's very crisp," Elise Rialland of Casale del Giglio shared. The coastal winery has spent years reintroducing the native grapes of Lazio. Their work paid off in 2022 when Gambero Rosso gave its Anthium Bellone, made with the ungrafted vines grown on the seaside, the coveted Italian award for wine excellence, Tre Bicchieri.
Nero Buono: the Good Black Grape.
"Nero Buono is difficult; there are no clones. Berries are tight, squeezed together, so it is incredibly open to disease," Giovanna of Cincinnato explained.
But on the volcanic soil of Monte Lepini south of Rome, the isolated hill town of Cori benefits from daily sea breezes. Insects can't thrive in its cool, windy climate, alleviating one risk to the famously fastidious Nero Buono grape. "Good black grape" is not known to grow anywhere else in the world, and of the 91.5 hectares of Nero Buono growing in Lazio, 90 are in Cori.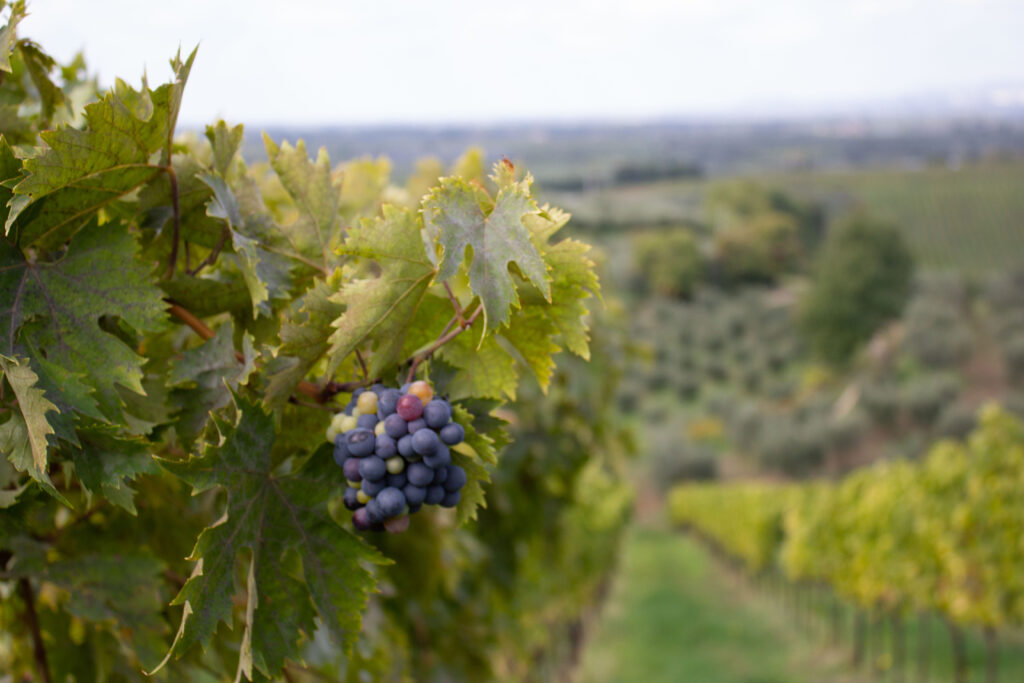 Cincinnato heads a cooperative with 104 member farmers around Cori. Winemaker Marco Carpineti took over his father's Cori vineyards in 1983 and continued to sell grapes to the cooperative for over a decade, eventually becoming the cooperative's president. In 1996, he shifted to winemaker and began crafting wine made solely of sustainably grown fruit native to the area. Marco Carpineti Winery's fame has soared, and today he is one of Lazio's best-known and regarded winemakers and Nero Buono ambassadors.
Perplexingly, Nero Buono's history is unknown. Claudio Gargiulo of Carpineti explained. "We are working with the village of Cori to find the DNA origin of the Nero Buono grape, but we have not found a relative, and it's possible that none exists today. So, we are [literally] writing the history of Nero Buono now."
The region owes a debt of gratitude to the Cincinnato Cooperative. When international varieties pervaded Italian winemaking for decades after World War II, the Cooperative resisted. Giovanna shared, "We have always supported [native grape] production. To give you an idea, in the nineties, Cincinnato used to pay double the market value for Nero Buono and 1.5 times the market prices for Bellone. So even if there were no demand, we kept those grapes alive."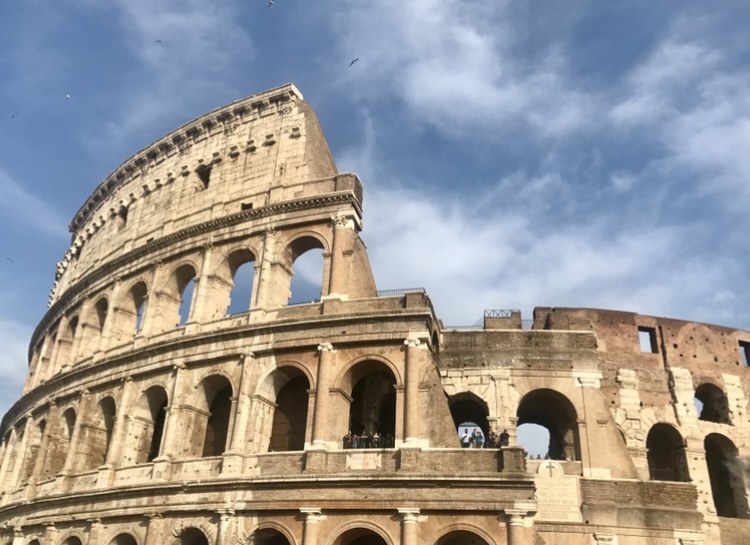 Cesanese: The Signature Red of Lazio
There are only three DOCGs in all of Lazio: Frascati Superiore, Cannellino di Frascati, and Cesanese del Piglio. Carla Trimani and her three brothers own Colacicchi Winery in Piglio, and their family also owns the oldest wine shop in Rome, begun in 1876, next door to the oldest wine bar in Rome, Trimani il Wine Bar. The siblings' wine production focuses on Cesanese.
"Cesanese is the signature red wine of Lazio," Carla pronounced. "It is grown only in the Ciociaria, a tiny area of Lazio east of the capital." Here, three Cesanese appellations exist within a crescent-shaped 50 km vicinity: Cesanese del Piglio DOCG, Cesanese di Olevano Romano DOC, and Cesanese di Affile DOC.
This land was once the property of the Catholic Church. "In 1280, Pope Boniface VIII had a home in Ciociaria's town Agnani, 'The City of the Popes,' and he for sure drank Cesanese."
When asked why Lazio is only now focusing on its native potential, Carla said, "In Italy, there were eras. In the eighties, if you did not [grow] Cabernet, Chardonnay, or Merlot, you were nothing. In the nineties, if you did not use [oak] barrels, you were nothing. At the beginning of this century, if you did not over-mature and over-extract, you were nothing. Now the wines are traditional and authentic."
Along with returning to tradition, Lazio winemakers hope to capitalize on Rome's enormous wine tourism potential, long left untapped. In short, they want visitors to drink Lazio wines. Casale del Giglio's Elise explained, "Rome has always been a big marketplace for Italian wines from every region—except Lazio. This is one of the challenges for Lazio producers, to try and be very present in Rome."
The Vigna Barberini project on Palatine Hill is a good start. It symbolizes the renaissance of ancient Roman grapes and "makes Rome a point of reference for the area's winemaking past, according to Elie. "Today, we are getting back to our roots."
Layne Randolph, Wine Enthusiast Magazine, January 2023