James Suckling believes millennials will change the way the world approaches wine. The members of his small staff of innovators are all under 30, and he relies on them heavily to influence the look and feel of his brand. These days, James Suckling does more than write wine reviews, he produces wine-related documentaries, puts on international wine events, and collaborates with luxury designers to create new products for the wine industry.
James divides his time between his homes in Napa Valley, Tuscany, and Hong Kong. Napa Valley is the site of the premier wine scene in the US, so it makes sense that he has a base there. He lived in Tuscany for over 10 years as the Senior Editor and European Bureau Chief of Wine Spectator – Italy is like a second home to him. But Asia? He says it's the most dynamic place for wine now, and it's also the place where he spends the most time. He's holding his signature events like "Great Wines of the World" in Hong Kong and Beijing. He's working on [an undisclosed] deal with the Ministry of Agriculture in China. And he's possibly their best wine ambassador when he says things to journalists such as, "The future is in Asia."
I suppose considering Asia as the wine frontier isn't surprising when you realize the conglomerate luxury brand owner LVMH is now making wine on the border of Tibet. In fact, their wine, a Cabernet Sauvignon, Cabernet-Franc, and Merlot blend – is the first Chinese wine that won over James.
James is no stranger to the luxury world. When in Italy, he lives on the Ferragamo Estate in Tuscany, and he collaborated with the family to create a leather wine briefcase to hold bottles and glasses. He partnered with Lalique to make the "The 100 Points Collection" of crystal wine glasses. The handmade briefcase and Lalique glasses combo retails for up to $8,500.
But these are his side projects, not his mainstay. He's focused on sharing his wine knowledge in every way possible. "I didn't spend 25 years in the business not to share it," he says. He began his post-Wine Spectator career with a website designed to offer wine education, as well as to critique wines.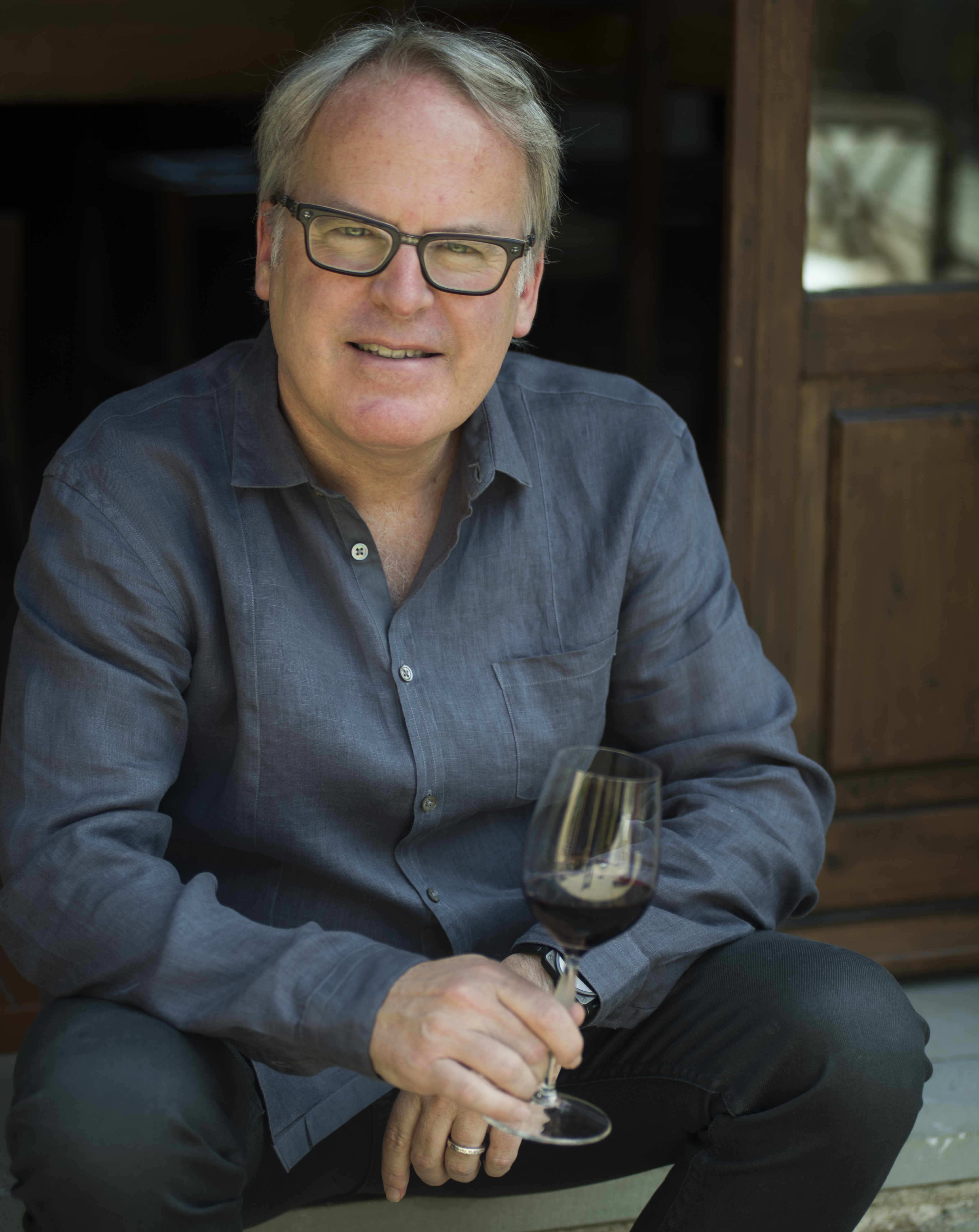 He wasn't wowed by the experience. He quickly found that people were reluctant to pay for content because so much information on the internet was free, and he struggled with the rampant copyright infringement he battled.
Then Mike D. Diamond, of The Beastie Boys, told him that copyright infringement had caused his iconic band to go back on tour instead of selling music. This inspired James to do the same with wine. The millennial wine event was born. "My goal is to host the best wine events, and to attract younger consumers who want to have fun and taste interesting wines."
He's brought a new approach to wine events. He has a traveling DJ, Australia's Surahn Sidhu, who was with Empire of the Sun for several years. Sidhu's music lends a fresh vibe to the events and crowds have been known to start impromptu dance parties–not exactly your average wine-tasting.
These days, his event business takes up the greatest proportion of his time. This year alone there will be "The Great Wines of Italy" event in four US cities, and the "Bordeaux Confidential" in Hong Kong will host barrel tastings from barrels shipped overnight from Paris to Hong Kong.
Other than global wine events, he's keen on Napa. "I'd like to taste more [Napa] wines and pinpoint some more of the [best] new producers. And, I'd like to host 'Great Wines of Napa Valley' either this year or next – in either NYC or Hong Kong."
James believes there is an exciting movement happening with American wines. He's working on a documentary titled "American Wine Revolution," which looks at "how wine began in America, all the way back to the pilgrims." It will be his third documentary.
He says that American wine companies tend to cater to the American market, which is not the same as catering to the global market. "American palates tend to like super fruity, big, muscular wines," he says, "which are less popular outside the US."
But he sees that changing. "I left the US in 1985, then I started tasting American wines again in 2005-2006, and it was crazy how the style had changed. [In 1985] people were picking at such high potential ripeness, and the wines were so alcoholic. Now, there's more of a concern for drink-ability."
The trend to the non-jammy, lower alcohol wines is promising to James. He notes that "internationally those wines aren't as coveted as they are in the US, they're just too heavy." But he says that many of the top American winemakers are now making wine in the European-style.
In fact, these days he's so pro-American that he named the 2013 Opus One the global wine of the year in 2016. "I gave it a perfect score. 2013 was a great vintage, the wine is great, and you can buy it around the world. And that was exciting as an American, to be able to have an American wine as Wine of the Year for JamesSuckling.com."
Layne Randolph, Inside Napa Valley, Summer 2017