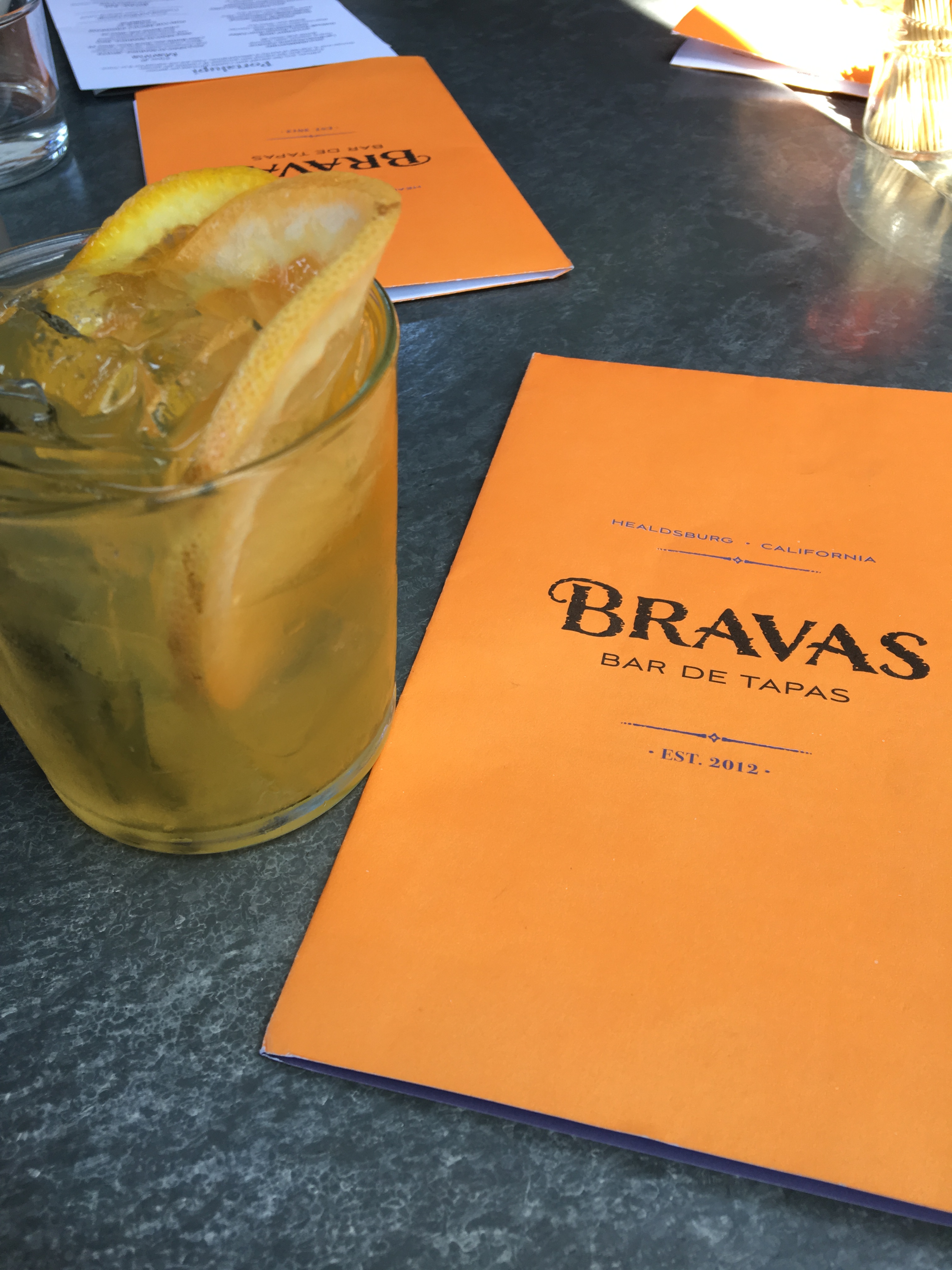 Known for its Norman Rockwell charm juxtaposed with world-class wines and the finest restaurants north of San Francisco, Healdsburg is a must-stop as you make your way through picturesque Sonoma County. It's laid-back yet surprisingly sophisticated, a condensed, poetic version of Napa Valley, and it's situated right in the middle of three diverse wine appellations.
"I grew up near here, and I've watched Healdsburg go from just a tiny town in a farm community to a top destina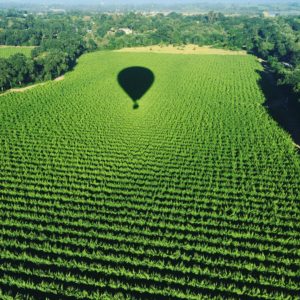 tion spot in Sonoma. It's not as well-known as Napa, but that only makes it more special to me," says Lila Brown, Events Coordinator with Lambert Bridge Winery in Dry Creek Valley.
Daily life centers around a town square named one of the "Most Beautiful Town Squares in the US" by Travel & Leisure in 2013. As the locals refer to it, the Plaza does more than provide a community gathering place, it links the town's hot spots, and there are many. For foodies, it's hard to beat Healdsburg for options.
EATERIES FINE AND FRIENDLY
SingleThread (www.singlethread.com) brings a fusion of Sonoma County farm-to-table and Japanese cuisine. It's the first restaurant in Sonoma County to receive three Michelin stars, and it's done so for the last two years, presenting intricate eleven-course meals from produce grown nearby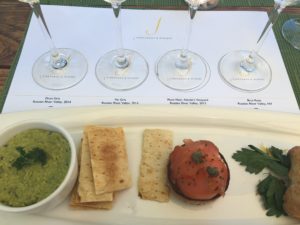 at their SingleThread Farm. An artist's attention to detail comes through in every presentation, not just in the food harvested from their farm, but also in the décor, ambiance, and impeccable service. You'll need reservations far in advance to score a table, and if you're staying the night, SingleThread Inn is on the second level, with a lounge and bar on the rooftop.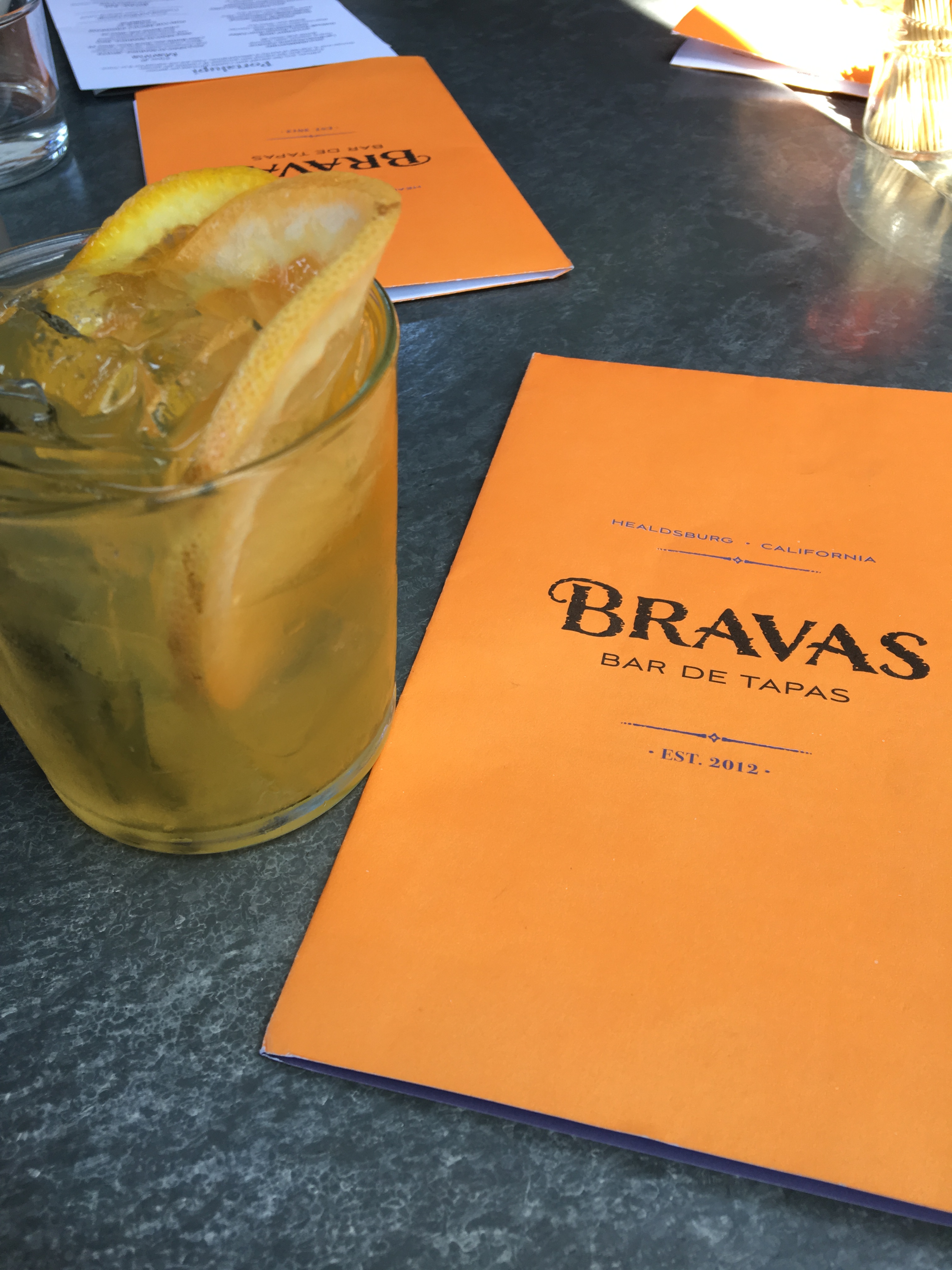 If outdoor dining is your thing, Bravas Bar de Tapas (www.starkrestaurants.com/stark-restaurant/bravas-bar-de-tapas) has a magical patio with twinkle lights, a menu of sangrias by the glass or pitcher, a Spanish tapas menu, and outdoor paella parties on Fridays, when a chef prepares a massive pan of paella in front of the crowd. Dry Creek Kitchen(www.drycreekkitchen.com), a Charlie Palmer restaurant, offers an outdoor dining area facing the Plaza, affording great people-watching views.
Two brothers with a passion and a dream own the restaurant Valette (www.valettehealdsburg.com), one working the room upfront and the other working as a chef in the back, making to-die-for dishes like Scallops en Croûte with caviar and champagne beurre blanc.
If you want a pro to show you the lay of the land, Savor Healdsburg (www.savorhealdsburg.com) provides gourmet food and wine walking tours of the town. Its Owner and Head Foodie, Tammy Gass, laughed, "People are always amazed that owners are cooking in the restaurants and pouring wine in the tasting rooms, but still stopping by to chat and tell their story."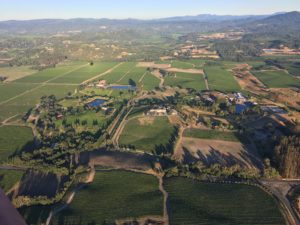 At Journeyman Meat Co. (www.journeymanmeat.com), Winemaker Pete Seghesio brings his family's century-old tradition of salumi and sausage making to Healdsburg, with a boutique Italian Salumeria that has received national attention from USA Today and Wine Spectator. You might find a line of locals stopping in, picking up a wood-fired pizza to go, or couples huddled together over glasses of wine and a charcuterie board. After dinner, stop by Noble Folk Ice Cream & Pie Bar (www.thenoblefolk.com), an old-fashioned ice cream and dessert shop with ice cream flavors like almond-cardamom. It's a small, hands-on shop that usually has a line out the door and down the sidewalk.
EXPLORE NEARBY WINERIES
Healdsburg is at the epicenter of three world-class American Viticultural Appellations (AVAs). Rent a car and travel just a few minutes outside town in any direc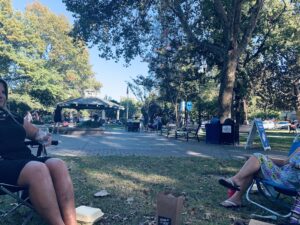 tion, estates and tasting rooms dot the rolling hills of vineyards wrapped around two-lane country roads. Russian River Valley offers internationally famous Pinot and Chardonnay. Dry Creek Valley is renowned for California's best Zinfandel and Sauvignon Blanc, and Alexander Valley boasts voluptuous Cabernet and Merlot.
This is a casual, bring-a-picnic type of wine region, and many wineries have outdoor areas perfect for sharing lunch over a bottle of wine. If that's your thing, head northwest into Dry Creek Valley and stop at Dry Creek General Store (www.drycreekgeneralstore1881.com) to stock up for a picnic lunch.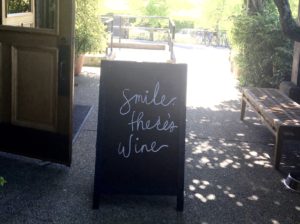 Once in Dry Creek Valley, stop at Unti Vineyards (www.untivineyards.com), a boutique winery famous for Italian and Rhone varietals. Down the road, Trattore Farms (www.trattorefarms.com) produces both wine and olive oil, and during harvest season, you can watch the annual olive press then take home some of the freshest, purest olive oil you'll ever taste.
Lambert Bridge Winery (www.lambertbridge.com) is famous for its Bordeaux varietals, and with its beautifully manicured picnic grounds and three outdoor wood-fired ovens, it's ideal for a picnic. After a tasting, sit outside with a bottle of their Burgundian-style Chardonnay.
Out of town in the other direction, take Westside Road to Flowers Winery (www.flowerswinery.com). With vineyards on the Sonoma Coast, Flowers of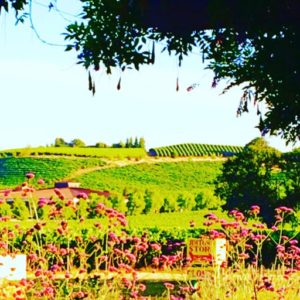 fers its exquisite Pinot Noir and Chardonnay in a magnificent tasting room, aptly named the House of Flowers. If you're partial to bubbles, you'll find Iron Horse Vineyards (www.ironhorsevineyards.com) down the road and at a higher elevation, offering some of the most spectacular views in Sonoma County. Iron Horse's renowned sparkling wine has been served at the White House multiple times.
THINGS TO DO
There might not be anything better than meandering pedestrian-friendly Healdsburg. Although small, it's packed with wine tasting rooms, artisan bakeries, antique markets, and specialty shops. Pop in Bon Ton Studio (www.bontonstudio.com) for boho-chic housewares and clothing, or peek inside the tiny Healdsburg Public Library (https://sonomalibrary.org/locations/healdsburg-regional-library/about-healdsburg-regional-library), housing one of the most comprehensive collections of wine information in the world.
TASTE OF THE TOWN
As you wander, peek your head inside a few tasting rooms and sample the offerings. Portalupi Winery (www.portalupiwine.com) brings a bit of Old-World Italy to Sonoma County. Italian winemaking ancestors sold wine from barrels straight into jugs that customers brought back to fill over and over. The Portalupi family honors that tradition today with Vaso di Marina, one-liter bottles that can be brought back and refilled on site.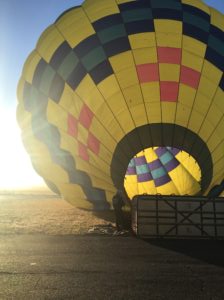 Banshee Wines (www.bansheewines.com) is a hipster lounge serving wine flights and small bites like crostini with goat cheese and fig jam, and on the other side of town, stop in Idlewild Wine (www.idlewildwines.com) and taste 2017 The Bird Flora and Fauna Red, which was rated Editor's Choice and #37 of Wine Enthusiast's "Enthusiast 100" in 2018.
"New visitors come here for what they think is a day trip, then start canceling other plans so they can stay longer," said Tammy Gass, "I tell them to come back—and stay awhile next time."
Layne Randolph, Napa Valley Life Magazine